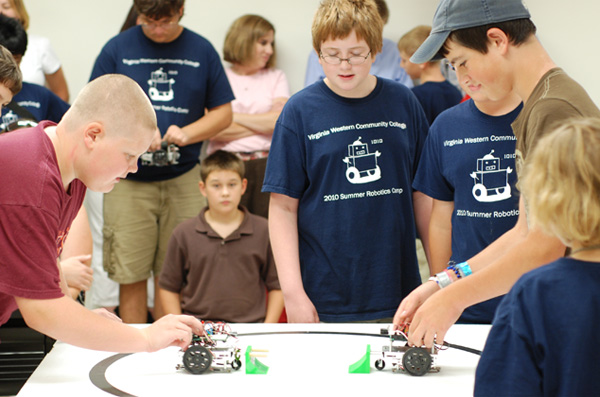 The Mechatronics program combines the concepts and practices of mechanical and electrical processes in order to manipulate motorized, hydraulic, and pneumatic machines to perform complex automated functions in an industrial or advanced manufacturing environment. It designed to prepare the student for the Siemens Mechatronics System certification. Student with this credential will function as a highly skilled technician who can work with modules and components in complex mechatronics systems as well as be able to assess and analyze the system as a whole.
Check out what students are saying about the Mechatronics program. (YouTube)
Admission Requirements
Applicants must meet the general requirements for admission to the college. Students must complete the Academy Application and the Virginia Placement Test (VPT).
Scores on the VPT must equate to:
1st year students: ENF 1 and MTE 1 – 3
2nd year students: MTE 1 – 6
One to two year program depending on the student's interest and career path.
High School aged 10th – 12th graders are encouraged to apply. This is an excellent foundational program for 10th grade students interested in the Engineering Programing in 11th and 12th grade.
Curriculum