The American Heart Association brought the power of STEM to young women in Roanoke on Friday, May 19, on the Virginia Western campus.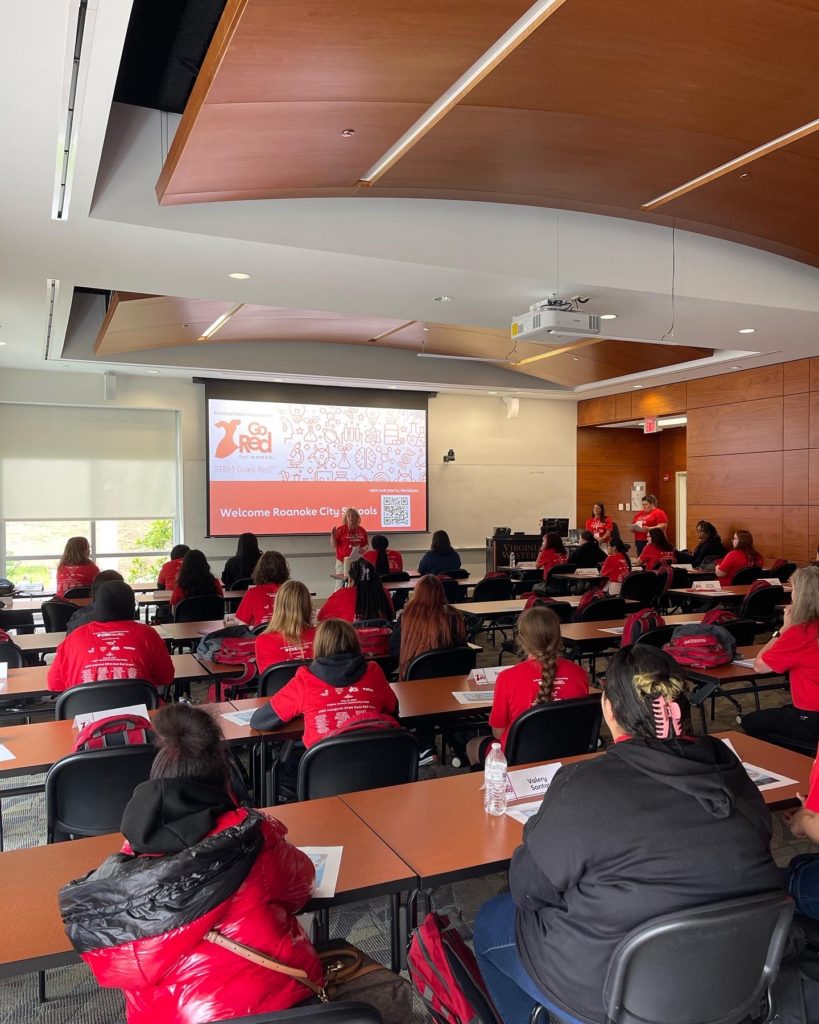 "The School of STEM at VWCC is very excited to partner with the American Heart Association to bring this exceptional opportunity to our local high school students and our community," said Virginia Western Dean of STEM Amy White. "The goals of the event are twofold. We will foster awareness of women's heart health while introducing the students to the spectrum of STEM opportunities available to them." White is the 2023 STEM Goes Red Chair.
Forty-one high school students rotated through sessions with hands-on activities in the dental hygiene clinic; medical laboratory technology lab; anatomy lab with real and virtual heart dissection; fitness center led by the physical therapist assistant program; and Fab Lab and flume in the STEM building. They also had small group mentorship opportunities, and heard powerful words of encouragement from Kari Stanley, a Virginia Western and Virginia Tech graduate who is now a Ph.D. student involved in research at Fralin Biomedical Research Institute at VTC.
"Despite the fact that there are a lot of things that can stand in the way of higher education, there are also a million ways to overcome those things," Stanley told the students in her keynote address.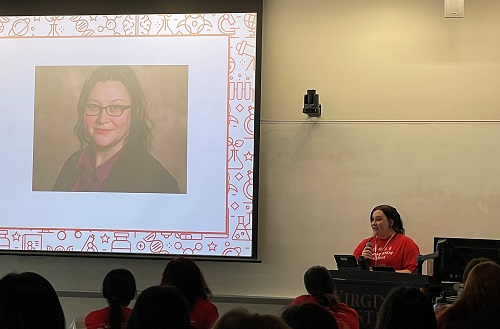 Students had many opportunities to try new things and ask questions.
"This is the first time this event has ever been done in the state of Virginia," said Dr. Shannon Anderson, head of Roanoke College's public health program and a member of the event leadership team. "It's also been great for those of us who work in higher ed, to get to work with the students who are going to be coming to us, and see what they know, and what they like, and what's exciting, and to get to work together."
The American Heart Association also was hosting an evening networking reception for attendees at the Hotel Roanoke & Conference Center.
"As the mother of a young daughter, I am personally passionate about creating opportunities like STEM Goes Red so that young women can see themselves in spaces and career paths where they have been historically underrepresented," said Christie Steele-Garcia, development director at the American Heart Association in Roanoke. "It's important that young girls know anything is possible. They are the future!"