The Virginia Western Community College Educational Foundation has named Dr. Brenda L. Hale ('89) and Joe Gaither ('77) recipients of the College's 2023 Distinguished Alumni Award.
The Distinguished Alumni Award was established in 2006 by the Virginia Western Alumni Association and recognizes Virginia Western Community College alumni and former students who have attained extraordinary distinction in their professional field or life. The award is intended to showcase the diversity of Virginia Western graduates and their range of influence on our region.
"The word that comes to mind here is community. Both of these individuals have had a profound impact on the Roanoke community," said Virginia Western President Dr. Robert H. Sandel. "They have been a voice for justice, a voice for integrity and a voice that encourages young people to aspire for more. Virginia Western is proud to showcase their lives and contributions."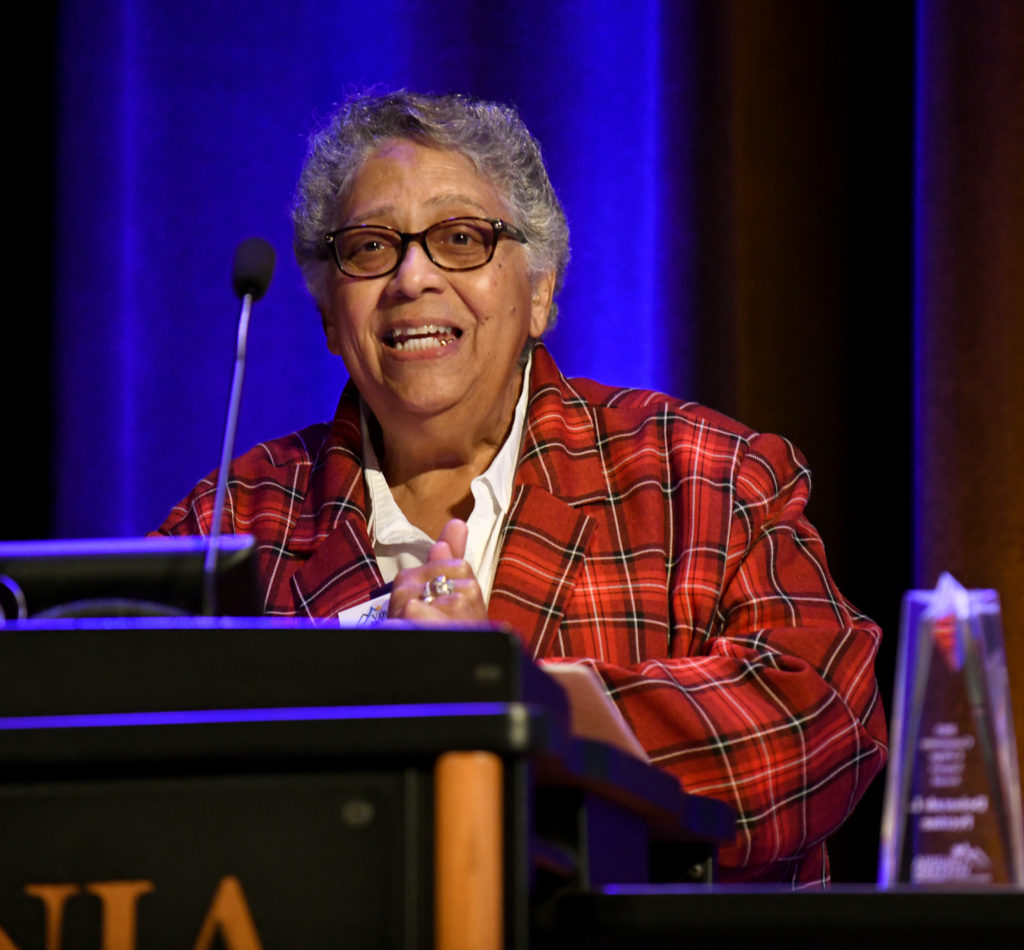 Dr. Hale's professional career began with her enlistment in the U.S. Army, where her interest grew to help others and become a nurse. She received her Licensed Practical Nursing education from Fitzsimmons Army General Hospital in Denver, Colo., and earned her associate degree in nursing from Virginia Western in 1989. She also received an honorary doctorate of humane letters from Bethlehem Bible College in 2010; a doctorate of theology in biblical studies from the Word of Life Theological Seminary in 2013; and an honorary doctorate of humane letters with all rights and privileges from Roanoke College in 2018.
Dr. Hale was the first African American elected as secretary for the Virginia State Board of Nursing in January 2008 and was also listed in "Who's Who" in American Nursing, 1990-91. While in Hawaii, she served in the Non-Commissioned Officers Association (NCOA) from 1977-82 as a counselor advising military retirees and veterans regarding financial planning. She spearheaded vanguard programs in various arenas, including fundraising for Special Olympics and serving as President of the NCOA Tripler Army Medical Center Chapter from 1976-78. She retired from the Army in 1979 as Sergeant First Class (E-7) and is a disabled veteran.
Dr. Hale is the president of the Roanoke Branch NAACP and the Vice President of Region 4 of the Virginia State Conference. She was instrumental in reactivating the Roanoke NAACP Youth Council in 2010. Her nonprofit board service includes: Total Action Against Poverty (TAP), Roanoke City Rescue Mission, Local Colors, Equal Justice Initiative and the Community Housing Corporation Board.
Dr. Hale is "a dynamic and caring leader (who) serves her community faithfully and with honor," wrote the NAACP's Gloria Randolph-King in her nomination letter. "She is always committed to the community and serves as an advocate for justice."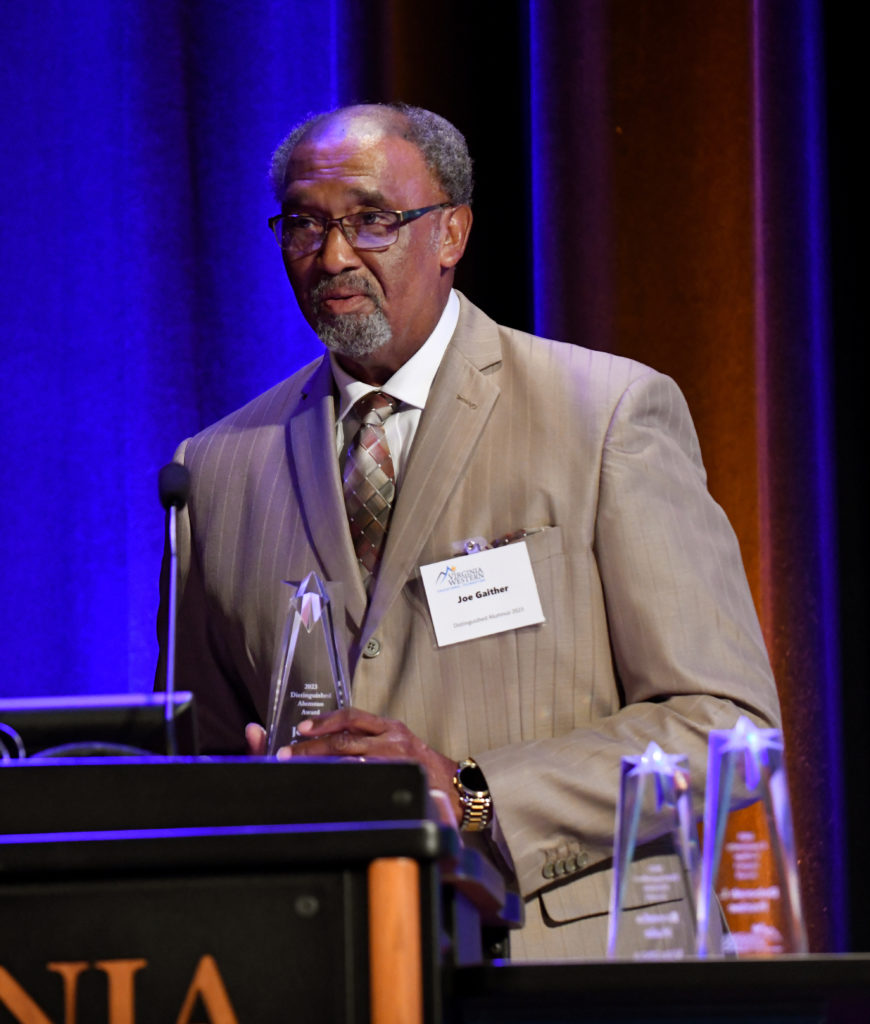 Gaither famously led his youth basketball teams to regional and national championships for more than 40 years; during his tenure, 89 players received Division I scholarships. "The Coach Gaither Story," a 2022 biography, recounts how Gaither became an inspiring mentor to inner-city kids. He was a guide as they traveled to distant cities for the first time in their lives, competed and won on the national level, and found a way to a college education that would otherwise be out of reach.
"Over his 25 years of coaching basketball with the Inner City Athletic Association teams, 11 years coaching the William Fleming junior varsity basketball squads, 17 years coaching the Roanoke Hawks AAU teams, and serving as a coach for two top private schools in Southwest Virginia, (Gaither) has had a pivotal impact on the lives of up to 2,000 athletes," Ted Edlich writes in "The Coach Gaither Story."
Edlich, the retired longtime president and CEO of TAP, witnessed Gaither's impact in the community and summed up his approach as: "Out-work your opposition. Push yourself to be better. Place the team above your personal ambitions. Believe in a power greater than yourself that is on your side. Test yourself against the best. At all times, respect others."
Gaither is ordained as a Deacon at Roanoke's Shiloh Baptist Church. In nominating Gaither, the Rev. Adrian E. Dowell Sr. wrote that Deacon Gaither "has the unique ability to encourage and uplift individuals who are experiencing difficult moments in their lives."
Gaither's community honors include: 1992 City of Roanoke Citizen of the Year Award; 2006 Southern Christian Leadership Conference – Dr. Martin Luther King Jr. Drum Major for Justice Award; and the 2006/2007 Virginia Independent Schools Athletic Association Division II Basketball Coach of the Year Award.
Kenneth J. Belton, a member of the Virginia Western Community College Educational Foundation Board of Directors, wrote in his nominating letter that Gaither is "well-known for his leadership, dependability to get things done, his integrity, moral character, problem-solving, knowledge, spiritual and wise counsel, positive attitude and teamwork."
Hale and Gaither were honored April 27, 2023, at the Foundation's annual Awards Ceremony and Reception in Whitman Theater. More than 150 student scholarship recipients were recognized at the event, which included the premiere of a short film, "Letter to My Future Self." Directed by Angel David Verde, the film features the stories of nine Virginia Western scholarship recipients. It is viewable at https://www.virginiawestern.edu/foundation/letters/
Prior Virginia Western Community College Distinguished Alumni honorees:
2022 – Elvir Berbic ('06) and P. Jason Peters
2021 – Mary Catherine "Kate" Lawrence
2020 – Tony Pearman ('10)
2019 – Deborah L. Petrine ('76)
2018 – Elizabeth Testerman ('06)
2017 – Dr. Carol Swain ('78)
2016 – Dr. Mary Loritsch ('74) and Chief Michael Crawley
2015 – Debbie Yancey ('97)
2014 – Chief Craig S. Harris ('00) and J. David Wine ('73)
2013 – Cheryl Cunningham ('86)
2012 – Anne Hogan ('76)
2011 – Carolyn Webster ('81)
2010 – Russell H. Ellis ('80)
2009 – Shirl D. Lamanca ('75) and Dennis R. Cronk ('72)
2008 – Donna L. Mitchell ('81)
2007 – Dr. Kent A. Murphy and Charlotte C. Tyson ('84)
2006 – John B. Williamson III ('75)