By Beth JoJack
Fifty years ago, leaders at Virginia Western Community College welcomed the first cohort of nursing students.
About 30 individuals enrolled in the new, two-year program, including Cynthia Carter Willis. At age 16, she was the program's youngest student when classes began for the 1972 fall semester.
Turns out, Willis had attended summer school to graduate a year early from William Byrd High School in nearby Vinton. "I didn't enjoy high school that much," she recalls.
She decided to become a nurse because she had fond memories from the time she volunteered as a hospital candy striper when she was a pre-teen.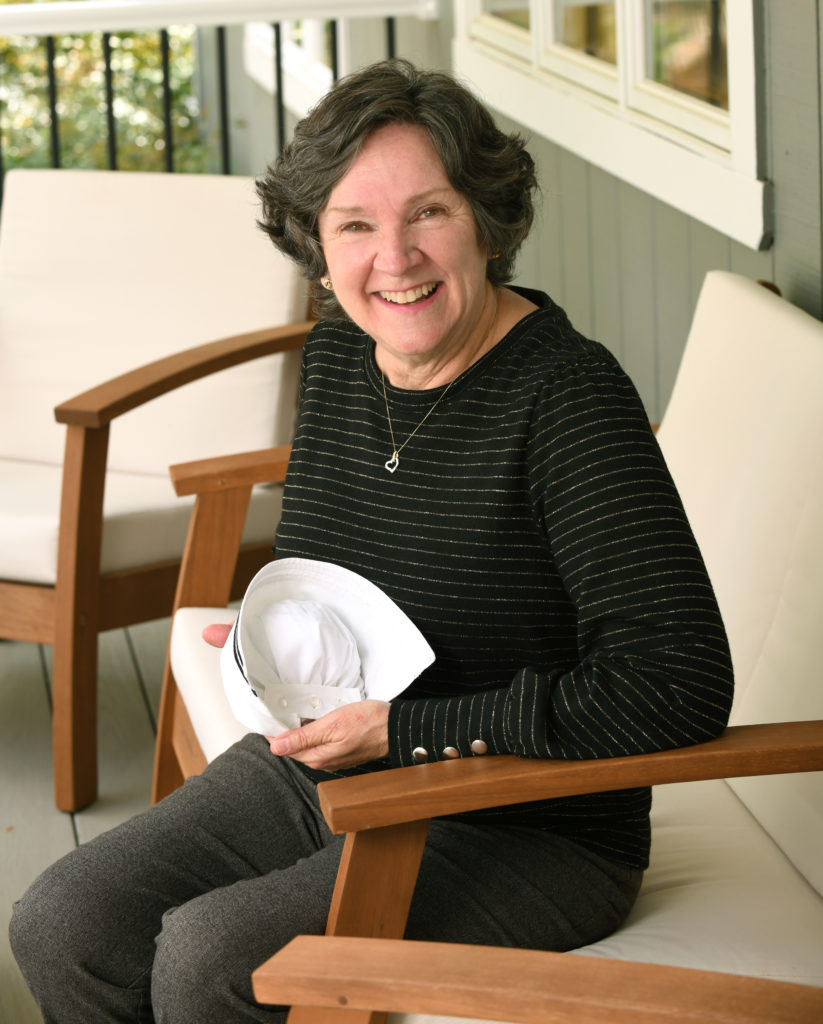 "We were only allowed to do things like deliver mail and flowers and help with meal trays, maybe take specimens to the lab," Willis said. "It wasn't like we got to really fully understand what it was to be a nurse, but we were exposed to it."
Initially, Willis had planned to attend Roanoke Memorial Hospital's three-year diploma nursing program. At that time, many nursing education programs were run by hospitals.
When Willis interviewed there, however, she learned she would need permission from school officials to marry. Willis and her high school sweetheart, Steve, wanted to wed shortly after Willis celebrated her 18th birthday.
Around the same time, Willis spotted a flyer announcing a nursing program launching at Virginia Western. No one at the College cared whether or not she planned to say "I do." "I had freedom and autonomy," Willis said.
Supportive environment
Despite her age and inexperience, Willis excelled academically at the College. "I particularly enjoyed anatomy and physiology," she said.
Making it through the clinical rotation in the psych department at the Salem Veterans Affairs hospital proved to be more challenging.
"I probably cried every day," Willis said. "It was very, very sad. They still had patients who had undergone lobotomies."
Willis received support from her fellow students, who she remembers as a diverse bunch that even included a couple of men. Some had already worked in the medical field. Others, like her, were brand new.
One group of friends got together regularly to starch their nursing caps. That involved handwashing the caps, applying spray starch, ironing them and then "figuring out how you're going to get it on your head," Willis said.
"Unfortunately," she added, "I was not the best at wearing my cap."
By graduation, Willis, newly married, found herself pinching pennies. She didn't have money to spend on a pin for the pinning ceremony, an event that welcomes graduating nursing students to the profession.
When Willis got to the ceremony, though, she discovered someone had anonymously purchased a pin for her. "That was so sweet," she said.
The real world
Willis' Virginia Western education paid off.
Before turning 19, Willis passed her nursing exam and began work as a floor nurse at today's LewisGale Medical Center. "That was a huge responsibility," she said.
The job left Willis a nervous wreck, to the point that she began worrying she'd picked the wrong career. "I was very concerned about doing something incorrectly that would affect the care of my patient."
On top of that, Willis had to take care to always be presentable. "You had to look nice and crisp," she said. "They would tell you if you didn't."
Once, Willis recalled, a supervisor grabbed the back of her head when she happened to have her cap off. "Where's your pride and glory?" the woman demanded.
Around that time, Willis began talking with a nurse friend who worked in an operating room.
"It's one on one," the friend explained to Willis. "You don't have a whole floor of people you're responsible for."
An added bonus: OR nurses didn't have to wear a nurse's cap.
Willis searched high and low for an OR opening, with no luck. Instead, she went to work for the American Red Cross as a phlebotomist.
By 1978, Willis landed a job as an operating room nurse at Roanoke's Community Hospital. She ended up spending the bulk of her nursing career assisting with surgeries.
"I loved the OR," Willis says. "It was my niche."
Willis often worked as a first assistant in surgery, which meant serving as a right-hand woman for the surgeon. "It was very interesting," she said.
For a few years, Willis did step away from hospital work. Among other things, she worked at an oral surgery office and helped to open the Roanoke Valley Center for Sight, where she served as the director of the new facility.
In 2003, Willis returned to the operating rooms of Carilion Community Hospital and Roanoke Memorial Hospital. Gradually, she took on responsibilities for developing tracking systems for human tissues and defective medical devices. That work evolved into Willis becoming a quality improvement RN facilitator for Carilion in 2011. In that role, she identified root causes for incidents and came up with strategies to keep them from happening again.
"I tried to make progress in hospital-wide improvements," she said.
Willis retired in 2013. She's proud of the patients she helped as a nurse, but she's happy to be living life at a slower pace and enjoying life with Steve, who she still calls her soulmate. "I have tried to be more at peace," she said.
(This story was published in the Winter 2023 edition of Impact magazine, a publication of the Virginia Western Community College Educational Foundation.)