Roanoke high school students are getting the opportunity to learn the ways of a chef this week at the inaugural Culinary Arts Boot Camp, being conducted by the Al Pollard Culinary Arts Program at Virginia Western Community College. The weeklong camp runs the afternoons of July 10 through 14 at the Claude Moore Education Complex at 109 Henry St. N.W.
A collaborative effort between Virginia Western, Roanoke City Public Schools and The Hotel Roanoke & Conference Center brought together the instruction and resources needed to create this opportunity, which is free to participants.
After an orientation on July 6, students in this first cohort are following an intensive set of workshops July 10 through 14, culminating in a Grand Buffet on the final day to showcase their work.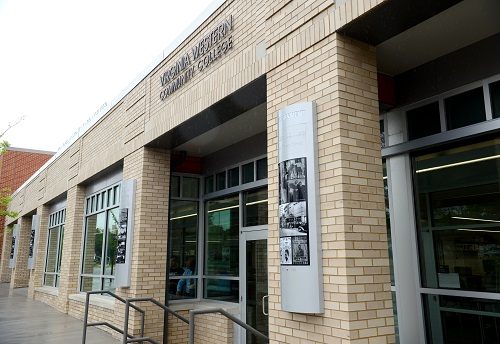 Participants will have the opportunity to finish the week with ServSafe Food Handler's Certificate. They will receive a chef's jacket, donated by Cintas, which they will be able to keep once they complete the program. Students will also receive a kit of utensils, donated by Mercer, which includes a grill spatula, a silicone rubber spatula, vegetable peeler, long tweezers for garnishing and a microplane.
Chef James Zeisler, program head of Culinary Arts at Virginia Western, has designed the syllabus with high expectations for participants. Students will learn how: to operate equipment found in all kitchens; to cook an omelet properly; to fabricate and utilize a whole chicken; to skin and cook fresh fish; to understand and demonstrate classic knife cuts; and to execute the three basic techniques for soup making, among an array of other culinary instruction.
"These students will gain skills in the boot camp that many working adults in the hospitality sector had to learn on the job. Entering the workforce with these skills makes them very marketable when seeking employment," said Yvonne Campbell, dean of Virginia Western's School of Business, Technology and Trades. "We are grateful for all those who have come together to provide these opportunities."
The boot camp has gotten a boost from community partners who wish to invest in improving futures of area youth. Virginia's Blue Ridge Hospitality Association and the Virginia Restaurant, Lodging & Travel Association held a golf tournament to raise funds for students with interest in the hospitality industry. Park Roanoke, the company that manages parking around the Claude Moore Education Complex and throughout downtown Roanoke, has contributed additional funds to sustain this outreach for future summers.
The boot camp is designed as a pathway to welcome students to the extensive job opportunities in the hospitality industry. There is an incredible demand from employers for students who attend the Al Pollard Culinary Arts Program at Virginia Western, noted Brian Wells, general manager of Hotel Roanoke and Conference Center who also serves on the culinary program's Curriculum Advisory Council and is president of the VRLTA's Roanoke/New River Valley chapter and board chair of Downtown Roanoke Inc. "There are 70 restaurants under the Downtown Roanoke umbrella," he said.
Surveys of Roanoke youth have indicated the need for more jobs to provide hope and opportunity. At the same time, Wells noted that it's very attainable to go far in the hospitality industry without an extensive amount of higher education. A previous executive chef at Hotel Roanoke started in high school as a food runner. "Anyone could become inspired," he said.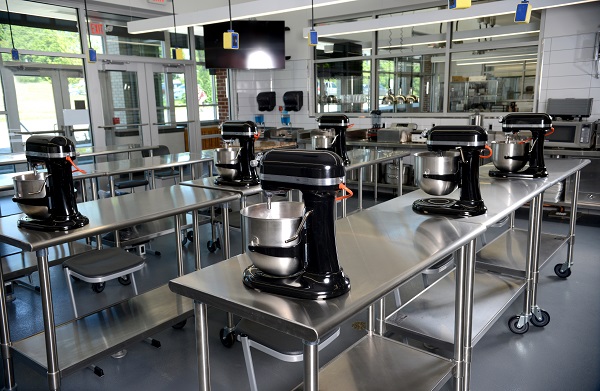 Laying down early foundations for students to gain "soft skills" is important to the program as well. During orientation, students were able to tour Hotel Roanoke's facilities and attend a Human Resources workshop on professionalism, interviewing skills and resume building.
"We are thankful for our partnership with Virginia Western Community College, The Hotel Roanoke & Conference Center, and the Virginia Restaurant, Lodging & Travel Association. Strong partnerships with local community organizations, higher education institutions, and businesses are vital to ensure our students gain a resume of skills and experiences while still in school," said Dr. Verletta White, superintendent of Roanoke City Public Schools. "We know our students stay safe when they are connected to productive and meaningful activities, and the inaugural Culinary Arts Boot Camps provides our students with hands-on experience as they explore their interests and learn about the hospitality industry this summer."
A second cohort is planned for the first week of August, with the goal of continuing to build a bridge between K-12 students and future educational and employment opportunities. "I am happy to be a part of this program, where we are reaching out to youth and giving them the basis of a skill that they can take with them the rest of their lives," Zeisler said. "If they continue to hone these skills, they could very well have a career in culinary arts/hospitality."