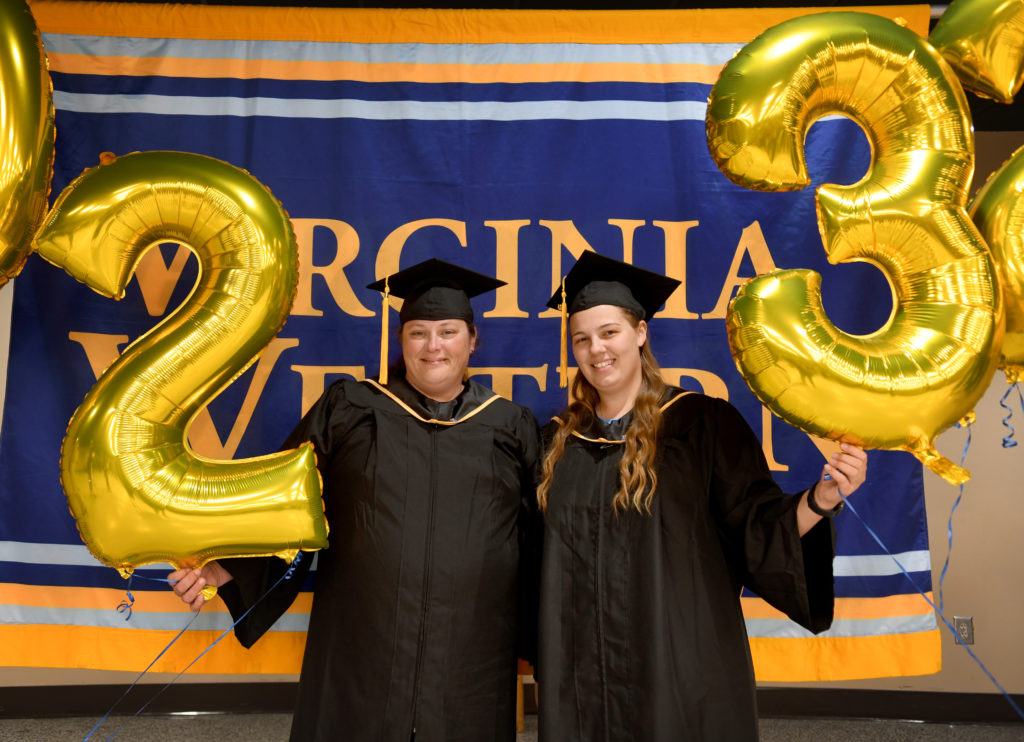 Virginia Western Community College held its graduation ceremony on Friday, May 12, at the Berglund Center. The ceremony honored graduates from the fall 2022 and spring and summer 2023 semesters.
There were 381 students expected to attend, with 554 degrees and certificates awarded.
Virginia Western returned to an in-person Commencement in 2022 after honoring both the Class of 2020 and 2021 with virtual graduation ceremonies.
"Virginia Western graduates help power our region's economic growth and provide leadership to make this part of Virginia stand out with excellence," said Virginia Western President Dr. Robert H. Sandel during the ceremony. "Our graduates weave many threads in the business and social fabric of the Roanoke Valley. I am inspired that so many people in our community have a place in their hearts for Virginia Western."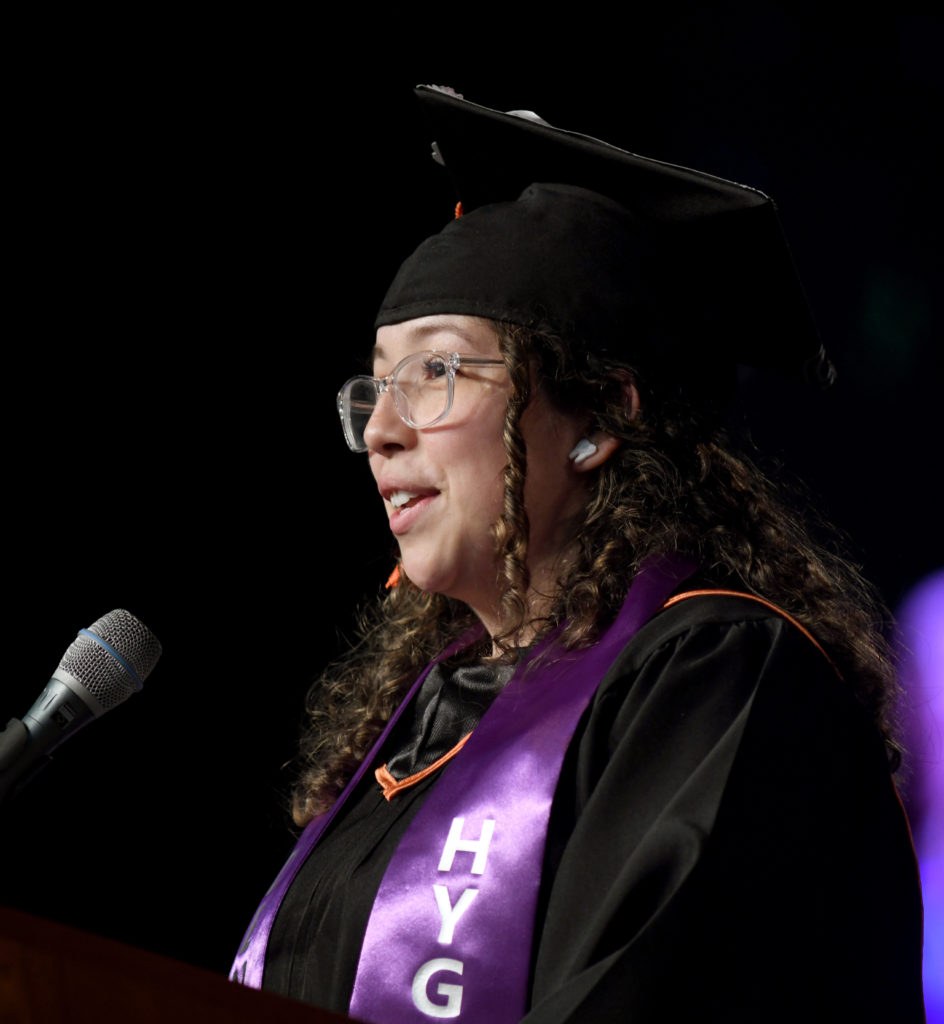 Ashley Rodriguez-Zacarias, a 2023 graduate of the Associate of Applied Science program in Dental Hygiene, was selected as the Student Commencement Speaker. Rodriguez-Zacarias moved to the United States from Guatemala with her family when she was three years old. A first-generation college student, Rodriguez-Zacarias excelled in Virginia Western's Dental Hygiene Program.
Using her ties to the local Latino community, Rodriguez-Zacarias made it her mission to increase dental care access for this population by providing treatment for non-English speaking patients who don't otherwise have dental coverage. Using her lived experience, she developed a service-learning program plan, which her entire class voted to support, to incorporate translation services in Virginia Western's dental hygiene clinic.
"The class of 2023 dental hygienists are amazing healthcare professionals who are here to make a difference," Rodriguez-Zacarias said in her address. "Along the way, we learned that together, by meshing our unique talents and diverse lived experiences, that we could accomplish something truly transformational for those in our community."
She applied those lessons into broader ones for the Class of 2023. "I encourage everyone here today to continue to challenge yourself so that you can always strive to be better than yesterday," said Rodriguez-Zacarias.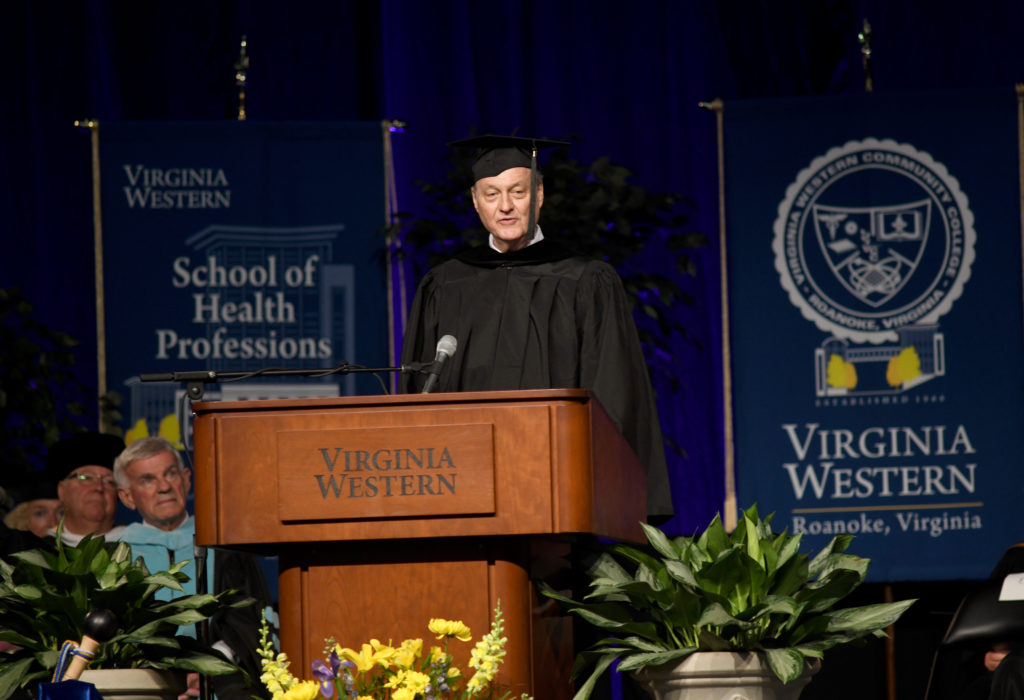 Russell Ellis was the keynote speaker. Ellis has been a regional technology entrepreneur for over 30 years, including international work in London for the educational technology firm Interactive Achievement, which was later acquired by Powerschool. Russ has been president of Common Wealth Growth Group, a regional investment firm, and he is currently president of gNext Labs, a Roanoke-based technology company.
Ellis has served his community through a variety of leadership board positions for nonprofit and civic organizations including the Virginia Western Community College Educational Foundation, and he received the Virginia Western Community College Distinguished Alumni Award in 2010.
Ellis drew from his own career experiences to exhort the graduates about the importance of integrity, which is "something that can never be taken away from you unless you allow it," he said in his speech. "My advice is to always prioritize doing the right thing, even when no one is watching. Never compromise your integrity for short-term gain or convenience because in the end, it's simply not worth it."
A replay of the ceremony is available at: