Runners or walkers encouraged to participate during Nurses Week May 6-12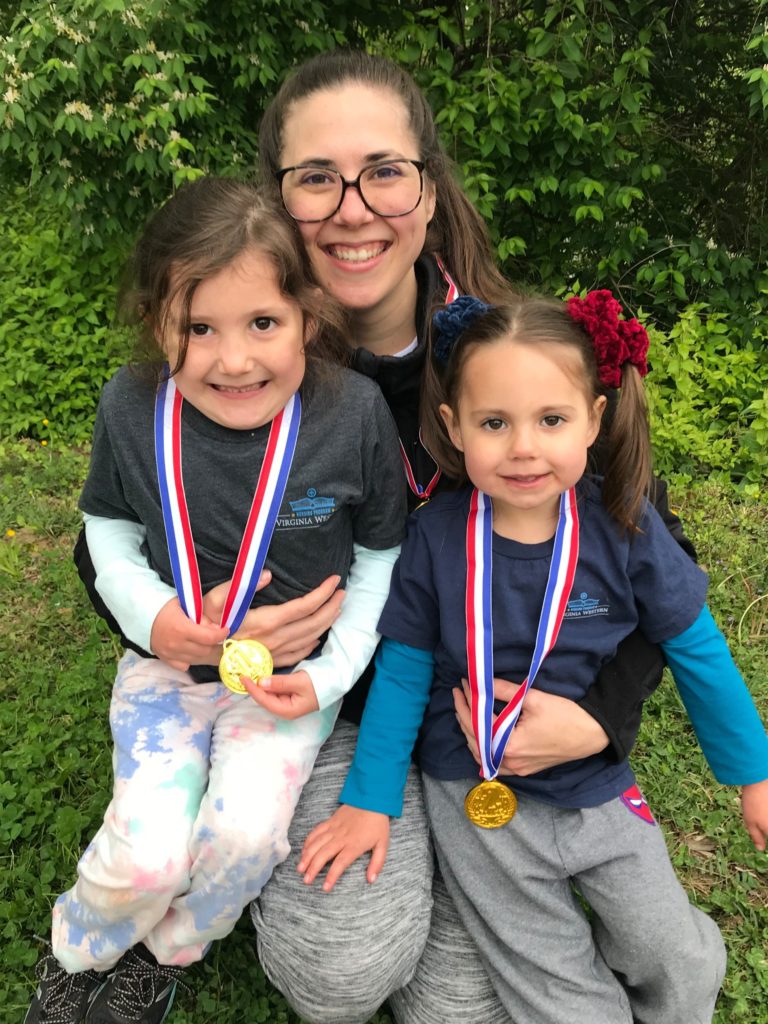 The Virginia Western Community College nursing program announces the second annual Nurses Run for Education Virtual 5K race to support the program, students and future front-line workers. Participants in the event can run or walk the 5K distance at the location of their choice from May 6-12 during National Nurses Week 2022. T-shirt sales and donations for the event will support the Virginia Western Educational Foundation's Nursing Program Fund. 
To register for the event and to select your race T-shirt for participating, visit:  https://runsignup.com/Race/VA/Roanoke/NursesRunforEducation
Participants can run or walk in the comfort of their own environment (or treadmill or bike) and at their own pace. The purpose of the annual event is to support Virginia Western nursing students and the nursing program, while promoting a sense of community and compassion in the community, said Darla Summers, race organizer and a Virginia Western nursing faculty member.
Kara Gerenser, a second-year nursing student who participated in the virtual 5k last year, said she is excited for the return of the benefit run. "Having a sense of community is critical when going through a program like this, and it was very special to share that experience with my peers, my husband, my two daughters and my family," she said. "It has been a long two years with school and in the midst of a pandemic. But it has truly shaped me into a strong, adaptable and compassionate future nurse."
The Educational Foundation's Nursing Program Fund was created in 2021 and has benefited students and the program in ways not possible before. "I saw a void and I wanted to fill it with something good," Summers said. "I am not sure who cried more when we were able to write two students a check for their NCLEX-RN examination — the nursing faculty or the two students themselves. These students work so hard inside and outside the classroom and clinicals. Being able to do things like this for them brings great joy to our hearts."
Last May, student Deana Valade was the recipient of the Spirit of Nursing award and Meghan Lay was honorable mention. The Nursing Program Fund was able to provide both students a $450 check to alleviate the cost of taking the NCLEX-RN exam.
"I graduated in May of 2021 and it was not easy, but I am thankful for the dedication of the nursing faculty who worked hard to prepare me and my fellow classmates for not only getting through nursing school, but passing the NCLEX-RN examination," said Valade, who currently works at Carilion Clinic. Receiving the Spirit of Nursing award came as a surprise, she said, and "sort of validated all of my hard work over the previous 2.5 years. And it helped me financially, as I was not able to work while in nursing school."
Summers said the Nursing Program Fund also will support purchase of new interactive learning platforms, enhanced testing software and creative classroom models that will help prepare their students for success in the workplace.
To donate online directly to the Nursing Program Fund, visit https://www.virginiawestern.edu/giving/give-now/ and type "Nursing Program Fund" in the "Other" field.
Virginia Western's Associate of Applied Science (AAS) Degree in Nursing was established in 1972 to prepare students for licensure as a registered nurse. The nursing program is accredited by the Accreditation Commission for Education in Nursing (ACEN) and is approved by the Virginia Board of Nursing.
The two-year nursing program has a competitive admissions process that attracts more than 500 applicants annually. Graduates complete more than 500 hours of clinical experiences providing direct patient care in the Roanoke Region. Nearly 90 percent of nursing graduates continue to live and work in the Roanoke Region after completing their studies.
Virginia Western and the Nursing Program thanks these event sponsors:
GOLD
Uniform Country
Carilion Clinic Careers
LewisGale Regional Health System
DePuy Synthes Spine
Member One Federal Credit Union
SILVER
Virginia Western Nursing Program
Carilion Clinic Neurosurgery
Carilion Clinic
BRONZE
Big Lick Brewery
Sound Decision
Interim Healthcare