(This story appeared in the Winter 2022 edition of IMPACT magazine, published annually by the Virginia Western Community College Educational Foundation.)
By Karenna Glover
Virginia Western's Community Arboretum serves as a living laboratory for the school's horticulture students. Students spend hours walking the gardens as they learn to identify its 700 plant species.
Without the arboretum, Angela Acres, a former VWCC horticulture student, figures students would have to learn plant IDs from looking at pictures on a computer, which, to her, feels like a Herculean task. "You just cannot grasp the complexities of different plants and the environment that they're in and their textures and growth habits and all that stuff over a screen," she says.
Sitting right off Roanoke's busy Colonial Avenue, the arboretum doesn't only serve as an outdoor classroom for horticulture students. As its name implies, the arboretum, which opened in 1993, was designed both for students and the wider community.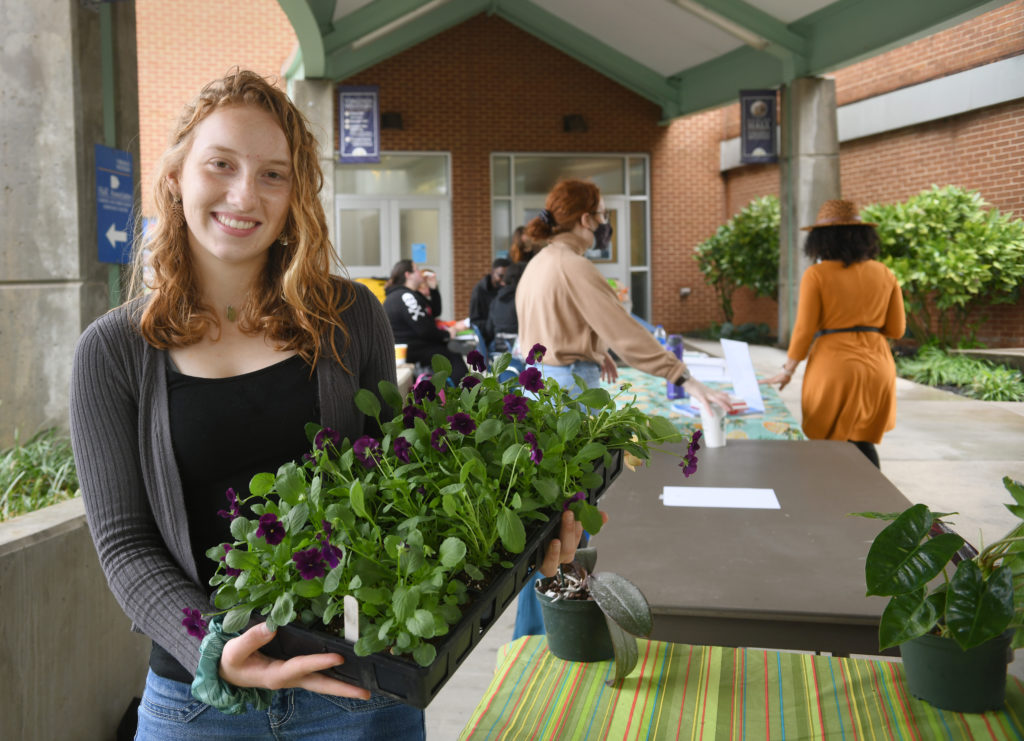 As manager of the garden department for a local agricultural cooperative store, Cynthia Holt frequently sends customers to visit the gardens at Virginia Western.
"I will tell people, 'If you need to see this plant, there's one at the Virginia Western Community Arboretum, and I highly recommend you go see how it grows so you can get an idea of what it looks like in its landscape,'" explains Holt, who received her associate degree from Virginia Western in 2013.
Of course, members of the public also visit the arboretum for less scholarly pursuits. People meet there for picnics, photographers choose it as a backdrop for senior pictures and lovebirds even occasionally head there to get married.
That said, Clark BeCraft, coordinator of Virginia Western's horticulture program and of the arboretum, finds that when he meets new people, they'll often compliment him on the flower beds that sit next to the road. Upon questioning, BeCraft will learn they've never parked and wandered around to take in each of the arboretum's 11 separate gardens. "We want people to know we have two whole acres of plant collections," BeCraft says.
Another misconception about the arboretum: People think the state of Virginia covers its costs.
That's not the case. The arboretum's supporters depend on regular plant sales and donations to cover the cost of day-to-day operations, renovations, community outreach as well as improvements to the grounds. In fall 2021, construction began on a new gazebo for the arboretum, thanks to the generosity of individual donors who raised almost $54,000.
"We rely on the nurturing support of the community to preserve the arboretum as a place where students and the community can learn and enjoy the beauty of nature," BeCraft says.
To make a donation or to become a Friend of the Community Arboretum, go to virginiawestern.edu/arboretum.