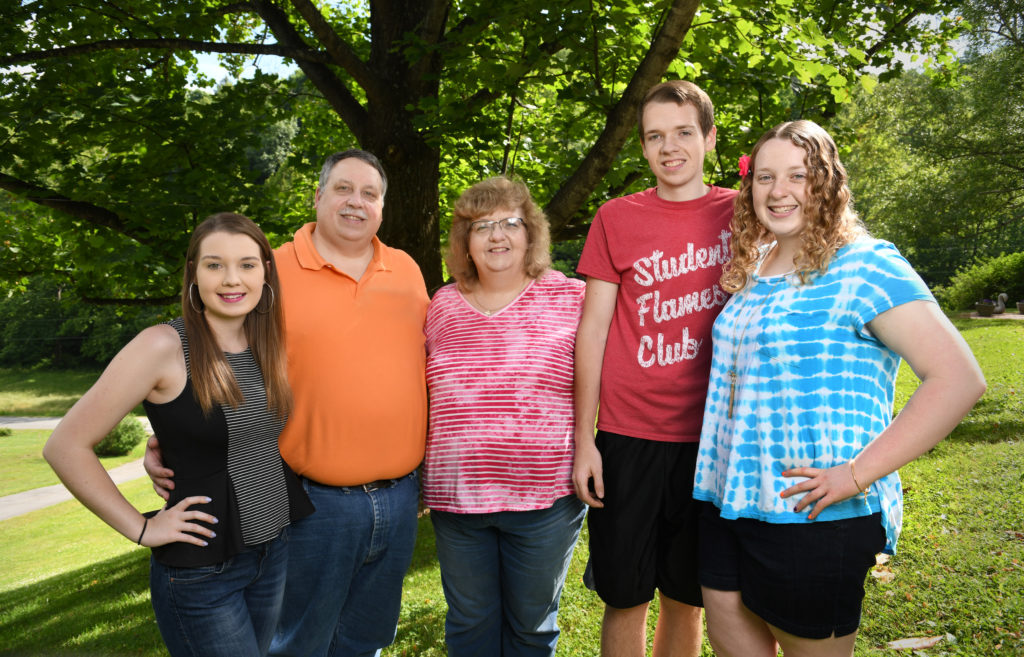 (Published in the Winter 2020 Edition of IMPACT magazine, a publication of the Virginia Western Community College Educational Foundation.)
When Sonja Richards and her husband, Allen, first got married, they didn't foresee having children. But they ended up having eight — three of whom are still going through college, and two who are fast approaching their senior years in high school.

"All we ever heard was, 'How are you going to put them through college?' " Richards said. "My answer has always been, 'God gave us the children and he'll provide for them.' "

That providence came in the form of Virginia Western's Community College Access Program (CCAP). The program covers up to three years of tuition, making college affordable for families whose income disqualifies them from federal student aid. Homeschooled students and those graduating from public or private high schools in Salem, Botetourt, Franklin, Craig or Roanoke counties are eligible for CCAP. High school seniors graduating from public schools in Roanoke can also apply.

Richards said the program was first brought to her attention by Susan Layne, a career coach at Virginia Western who attends Richards' church. She often sought out Layne's advice, looking for the best way to pay for her children's schooling.

"She just came up to me one day and said, 'Did you hear CCAP has opened up to homeschoolers in Franklin County?' And I said, 'No,' " Richards said. "And she said, 'Well, I figured you were the one who petitioned to get it opened.' "

Layne introduced Richards to Carolyn Payne, Virginia Western's CCAP & Scholarship Program Coordinator. Since then, Richards said Payne has been a godsend, cheerfully answering questions and helping the family in any way she can. With Payne's help, Richards' second oldest daughter, Hannah, became the first to benefit from CCAP, beginning in fall 2015. Hannah earned an associate degree in 2017 and transferred to Virginia Tech to study interior design. Another child, Sarah, also received her associate degree through the program in spring 2019. A third, Lucas, started at Virginia Western in fall 2019.

Richards said the program has allowed her family to forego student loans, despite having several children who are simultaneously working toward collegiate degrees.

"All of our children — and we as well — are still debt-free at this point," Richards said. "They have no school loans and no car loans."

In addition to making college affordable, Richards said that CCAP has also made it easier for her children to transition from a homeschool education to a four-year college experience. So far, all of her children have attended Virginia Western before later transferring to a four-year university, Richards said. The college's proximity to the Richards' home in Franklin County has allowed her family to maintain the social circles they've built through homeschooling and church.

"Virginia Western has been the way to go for us," Richards said. "They were still at home, still busy at our church. It just gave them a good start to college."

Through CCAP, Richards has been able to guarantee her children a quality education while keeping her family close.

"I pray CCAP will still be available for our last three, and that Carolyn Payne will stick around until they finish," she said.