A new Virginia Western scholarship program aims to address unforeseen life events that can derail students' success as they approach the finish line to graduation.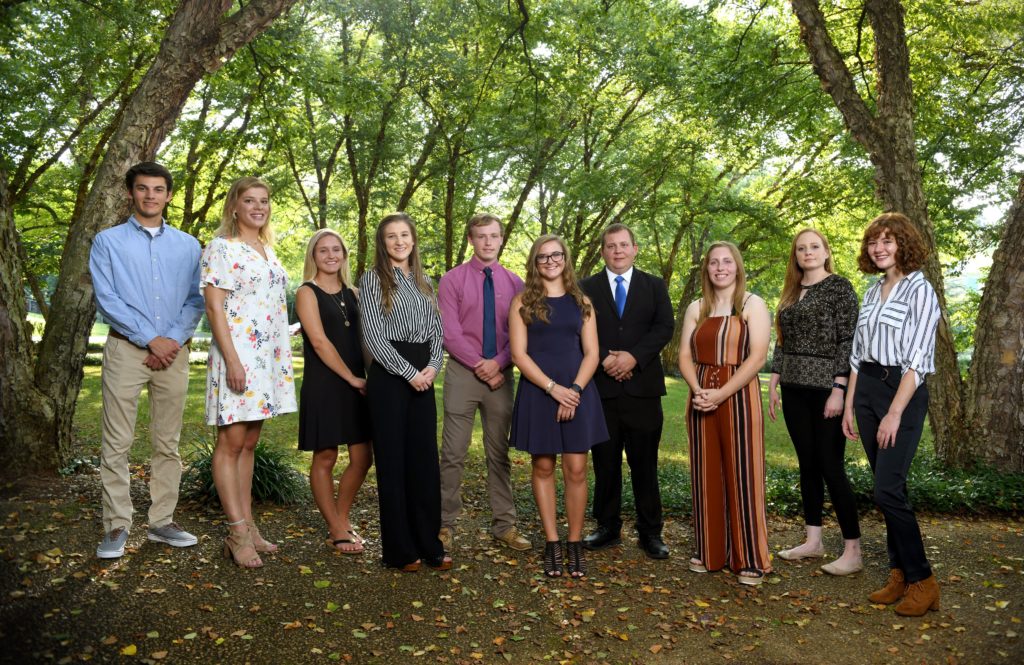 (Published in the Winter 2020 Edition of IMPACT magazine, a publication of the Virginia Western Community College Educational Foundation.)
By Tiffany Stevens

Before 2017, Kris Collins never thought about a future in automation and robotics. But after the electric company he had worked with for a dozen years closed its doors unexpectedly, he decided to go back to school. Collins settled on Virginia Western Community College's mechatronics program — a major he chose, at first, out of practicality rather than passion.

"When I was younger, I started a program doing civil engineering and architecture. Mechatronics was the major that would take most of those credits," Collins said. "Then I started doing it and I realized I had a big interest."

Soon, 35-year-old Collins found an internship with Systems Technology of Virginia, a small robotics and automated machinery company located in Eagle Rock. By fall of 2019, he had only two more semesters to complete, and was well on his way to a promising new career. When his wife became pregnant with their second child, however, he realized that the upcoming birth might force him to forestall graduation.

Fortunately, Collins found an advertisement for the Fralin Futures STEM-H Scholarship program while hunting for financial aid online. The scholarship program has not only allowed Collins to attend his final classes, but has provided him with funds he and his wife can use to support their growing family.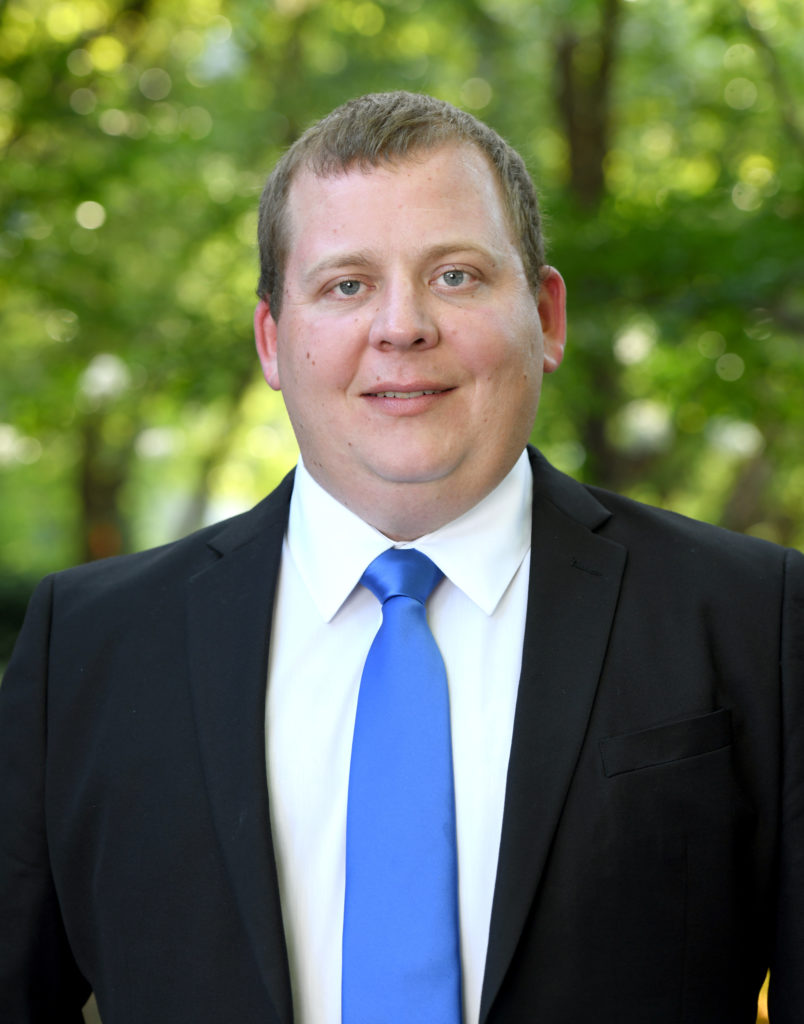 "If it wasn't for the Fralin scholarship, I wouldn't be able to finish," Collins said. "It's allowed me to not have to work overtime and try to do school at the same time, just to try and make everything work."

The Fralin Futures scholarship program, which began its inaugural year in Fall 2019, was created with students like Collins in mind. At Virginia Western and at other community colleges, students frequently juggle family and career demands on top of their course load. An unexpected life event — a new baby, a sudden death, a car malfunction — can derail a scholar's plans, making it difficult to graduate without delay, or in some cases, at all. By funding a recipient's final two semesters and providing an equivalent stipend, the Fralin Futures Scholarship lowers a student's risk of dropping out.

Unforeseen life events can especially pose a significant threat to academic success for adult learners, many of whom are already balancing full schedules and slim budgets, said Marilyn Herbert-Ashton, Virginia Western's Vice President of Institutional Advancement. Most adult learners have full- or part-time jobs in addition to their educational responsibilities; some are single parents or care for aging relatives. Unlike younger peers, they may not be able to defray educational and living expenses with parental support. In some cases, they might even be the first in their family to pursue a postsecondary degree.

"A lot of the time, it's the life circumstances that keep them from finishing their programs of study," Herbert-Ashton said. "It's not so much academics, it's just everything that goes on in life because they're balancing and managing so many other priorities. They could be out of the door over a flat tire, or if they become ill, it will cause them to leave the college."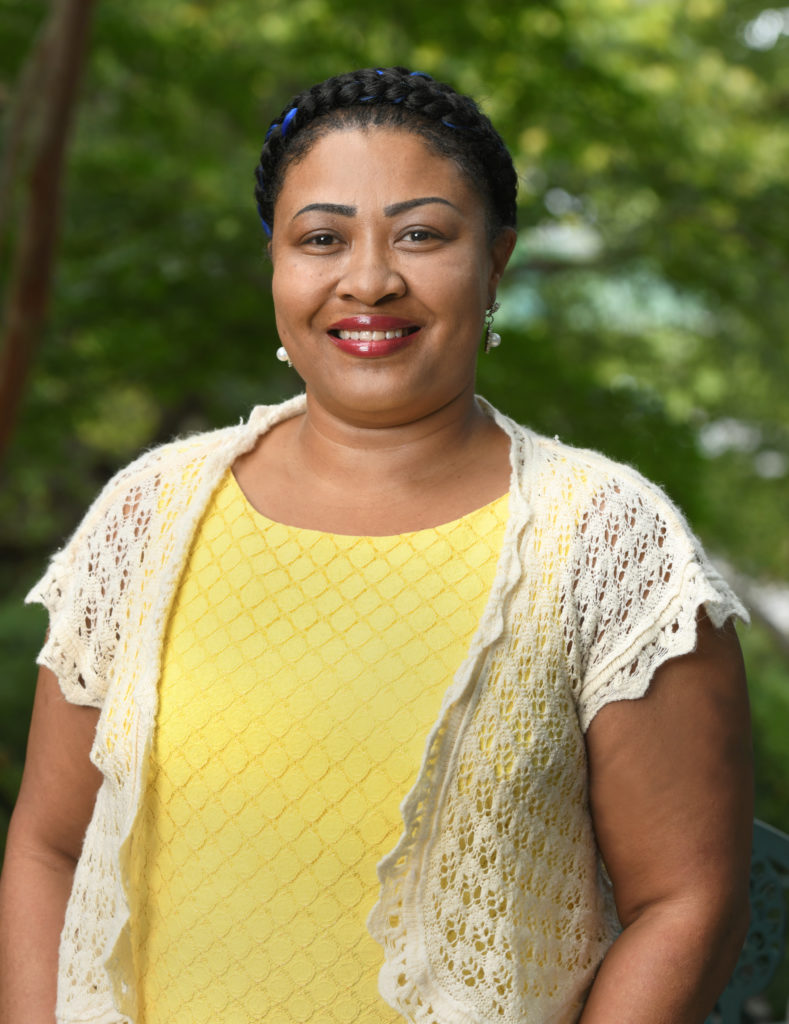 Ebony Lynch-Thomas, 44, said she decided to go back to school after she was inspired by her eldest daughter's graduation from New York University. She had achieved the top salary at the small massage company where she works, and wanted to pursue a career where she could earn more, receive benefits and have more opportunity for advancement. After enrolling in Virginia Western, Lynch-Thomas said she decided to study nursing in hopes of eventually working in one of the Southwest Virginia's emergency departments. Although returning to school was an adjustment at first, the decision provided Lynch-Thomas with an extra confidence boost and a better sense of control over her life.

"I was nervous at first, going back, 'cause I knew there would be younger kids. But the younger people were actually very helpful to me," Lynch-Thomas said. "Age really didn't matter, and I wasn't the only one my age going back to school."

The Fralin Futures scholarship has given Lynch-Thomas the ability to cut back her work hours without worrying about how she will be able to cover her living costs. Without it, she said, she might not be able to complete her schooling as easily, or at all.

"Being in a nursing program requires so much study time, and some people can't work and complete their classes, and I'm just not one of those individuals that can afford not to work through school," Lynch-Thomas said. "Having the scholarship helps take away that stress, knowing I won't completely worry about, 'Where's the money coming from?' "

On average, more than a quarter of Virginia Western's student body is considered an adult learner, meaning they are 25 years old or older, according to data collected and published by the college. Adult learners make up nearly half of those enrolled in the college's evening classes, and more than a third of those taking courses online.

While some of these challenges are more commonly faced by older students, Herbert-Ashton said they can affect students in any demographic.

"Really, our adult learners are even 20 years old, sometimes," Herbert-Ashton said. "So many of them are coming here and they already have families, they're already working."

Funded through an endowment provided by the Horace G. Fralin Charitable Trust, the Fralin Futures program is limited to STEM-H majors with 3.0 GPAs. That limited focus allows the program to better ensure recipients can secure well-paying jobs in high-growth fields, Herbert-Ashton said. At the moment, Virginia Western plans to offer scholarships to about a dozen students each year, but as the endowment grows, Herbert-Ashton said the college hopes to see the annual cohort size increase. For its first year, 12 students have been selected. Those students represent a wide array of future career paths, including mechanical engineering, radiation oncology and dentistry.

"This is our first year, and in the first year, there's always bound to be some tweaks down the road," she said. "Our intent, however, is to fund it forever and grow enough of the endowment to have even more students accepted."

In addition to two semesters worth of tuition and an equivalent stipend, recipients also receive the opportunity to earn two $500 cash incentives, Herbert-Ashton said. One is granted on graduation; the other is earned if the student updates Virginia Western on their educational or employment status six months after completing their degree.

On top of the financial incentives, Fralin scholars will be given the opportunity to go on several educational trips, both within and outside of Virginia. For example, the College is planning a spring trip to the National Institute of Health in Bethesda, Maryland. Herbert-Ashton said the cohort is planning to attend one of the Maury Strauss Distinguished Public Lecture events held by the Fralin Biomedical Research Institute at Virginia Tech as well. Recipients will also be paired with mentors who can help them further their academic and professional ambitions.

Virginia Western is not the only community college to acknowledge that adult learners may need help avoiding the more ruinous effects of happenstance. In a 2018 case study published by the Harvesting Opportunities for Postsecondary Education (HOPE) Lab at the University of Wisconsin-Madison and Temple University, researchers looked at the programs created under the No Excuses Poverty Initiative launched at Amarillo College in 2010. The mid-sized, Texas-based community college has launched several initiatives aimed at its most vulnerable students over the course of a decade, including a fund to cover the cost of off-campus emergencies and a low cost daycare parents can use during class. 

Empirical numbers are not yet available to show what kind of an impact these programs have had on Amarillo's students, but researchers have applauded the school's efforts to shift on-campus priorities to meet the student needs. The study also noted similar programs at other colleges and universities, though most have provided students with help through other forms of help, such as food banks or housing and transportation vouchers.

By allowing the student to decide how best to spend financial aid, solutions like the Fralin Futures scholarship more directly address the problems caused by emergency costs. Students are given more control over how the scholarship and the cash incentives affect their lives. They can use the money to bolster savings, or to pay off an existing loan. Students can even use the money to cover any credentials needed for the student's professional field, Herbert-Ashton said.

"When a student graduates our nursing program, they have to take the National Council of State Boards of Nursing (NCLEX) licensing exam ," she said. "And that's expensive at a cost of $450. So this particular scholarship provides funding for this exam, for example."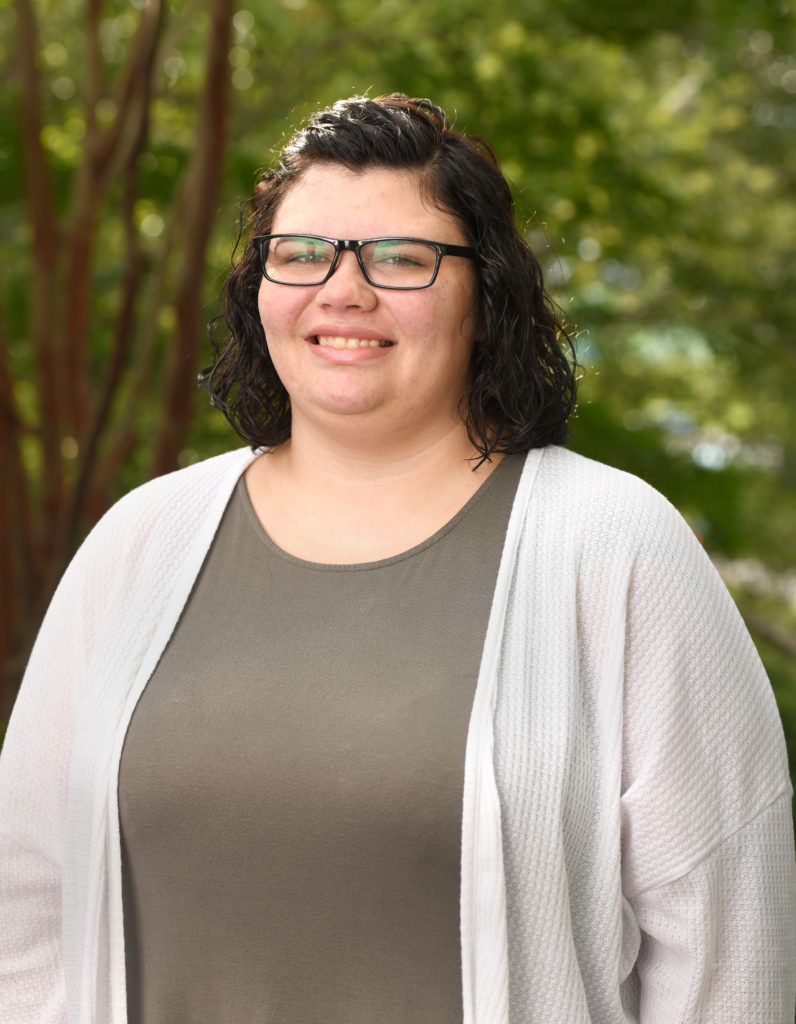 In some cases, the scholarship can simply provide the peace of mind a student needs to calmly complete her courses. Tori King, a 23-year-old Fralin scholar studying server security and administration, said that after experiencing poverty as a child in Nebraska, she promised herself that she would seek out a future with more financial stability. She recalled how her grade school teachers would sometimes give students a bag with peanut butter and other nonperishables in an effort to ensure their pupils had enough food to get through the weekend.

Even as a working adult, she's sometimes had to struggle with thin budgets. In the past, the former Navy machinist mate said she's had to get by with as little as $20 a week. Now, with the help of the Fralin scholarship and the income she earns from the Roanoke-based accounting firm Brown Edwards, King has enough money to cover both routine and unexpected costs.

"I can have $100 to get me through the week, and that is even just a blessing in itself," she said. "I feel like I'm actually a normal person. If I want to go to the movies — if I want just a popcorn, and generally a smaller popcorn — I'm able to reward myself for the hard work I'm doing. It's not like I'm not getting anywhere."

King said she sometimes has felt guilty in the past for accepting even small amounts of financial assistance. She encouraged other Virginia Western students, however, to ignore that guilt, and to apply to the Fralin program when applications open up again in Spring 2020. Imposter syndrome or a sense of unworthiness, she added, shouldn't prevent a student from getting the help she or he needs to graduate.

"If you apply for it and you get it, don't feel bad about it," King said. "You were meant to get that scholarship. You wouldn't have been chosen otherwise."
The following students make up the scholarship's inaugural cohort:

Brandon Campbell (Engineering – AS)
Rachel Carrick (Nursing)
Kristopher Collins (Mechatronics Sys Engineer Tech)
Sydney Dawson (Radiation Oncology)
Spencer Glowczynski (Engineering – AS)
Rachel Kickuth (Science)
Taylor Kidd (Science)
Tori L. King (IST: Network & Security Administration)
Ebony Lynch-Thomas (Nursing)
Laura Montemurro (Dental Hygiene)
Katrin Polcuch (Radiation Oncology)
Allison Smith (Science – Health Sciences)
About the Fralin Futures STEM-H Scholarship
In 2019, the Educational Foundation launched a pioneering new scholarship program for students in STEM-H (science, technology, engineering, mathematics and health care) programs of study. The Fralin Futures scholarships:
Focus on the "finish line," funding the recipient's last two semesters before graduating
Recognize academic excellence in STEM-H programs of study (3.0 GPA or higher)
Offer cohort activities and mentorships affiliated with Roanoke's Fralin Biomedical Research Institute
The scholarship will support:
The total cost of tuition for up to 2 semesters
An additional monetary stipend equal to the cost of tuition each semester
A cash incentive upon graduation
A second cash incentive 6 months post-graduation, after reporting employment status
>> For more information on the Fralin Futures STEM-H Scholarship program, go to www.virginiawestern.edu/fralinfutures.