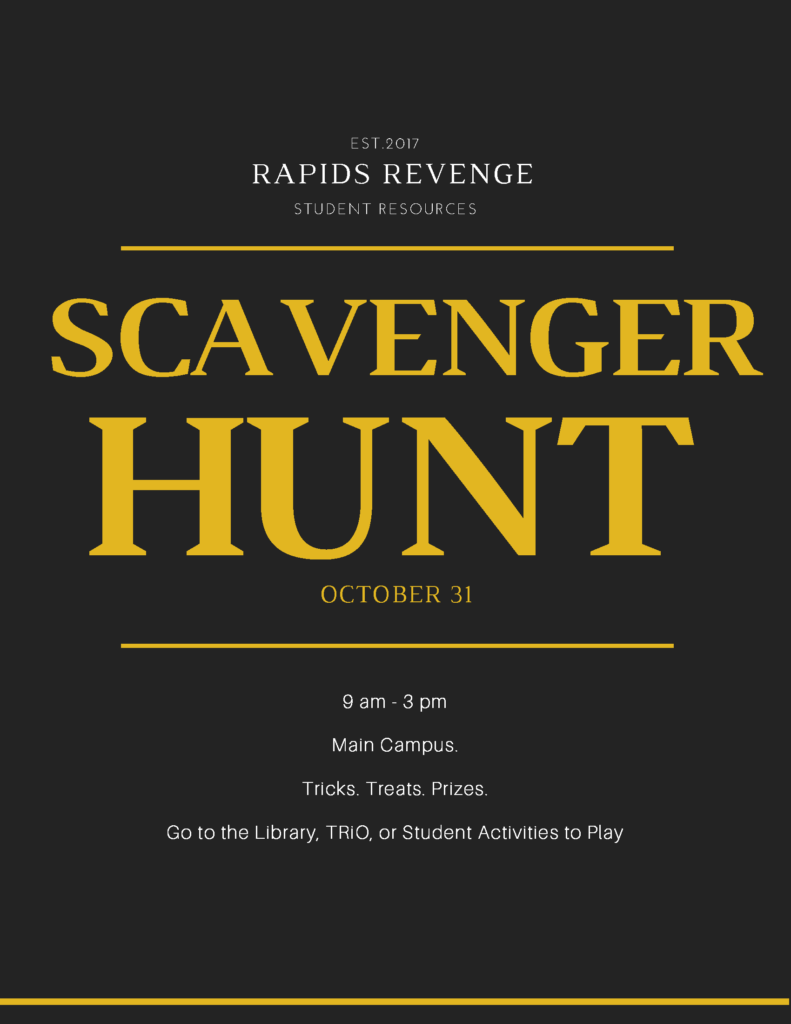 Roanoke City CCAP and TRiO offices had an idea that turned into a campus wide event. On October 31, 9 AM – 3 PM, there will be a campus-wide scavenger hunt in the spirit of the holiday encouraging students to continue to get to know the resources available to them.
Each stop on the scavenger hunt has a theme. For example, Library is Harry Potter, and the Testing Center is The Riddler. Students will visit a list of stops on campus and incorporate social media throughout the challenge, #VWRapidsRevenge2017 or #VWRR17. In addition to resource stops, all of campus is encouraged to participate and be part of a "bonus stop" for students on the scavenger hunt. Participating students will have the opportunity to win prizes. The best-decorated area on campus will also receive recognition.
Faculty and staff are encouraged to decorate, dress-up, and be ready to direct students to stops. Please contact James Cabiness, 540-857-6644 or Rhonda Campbell-Kay, 540-857-6643 for more more information.