The Virginia Western Community College Educational Foundation has awarded the Donald G. Smith Endowed Teaching Chair to Alexander Scott, an associate professor of Spanish at Virginia Western Community College.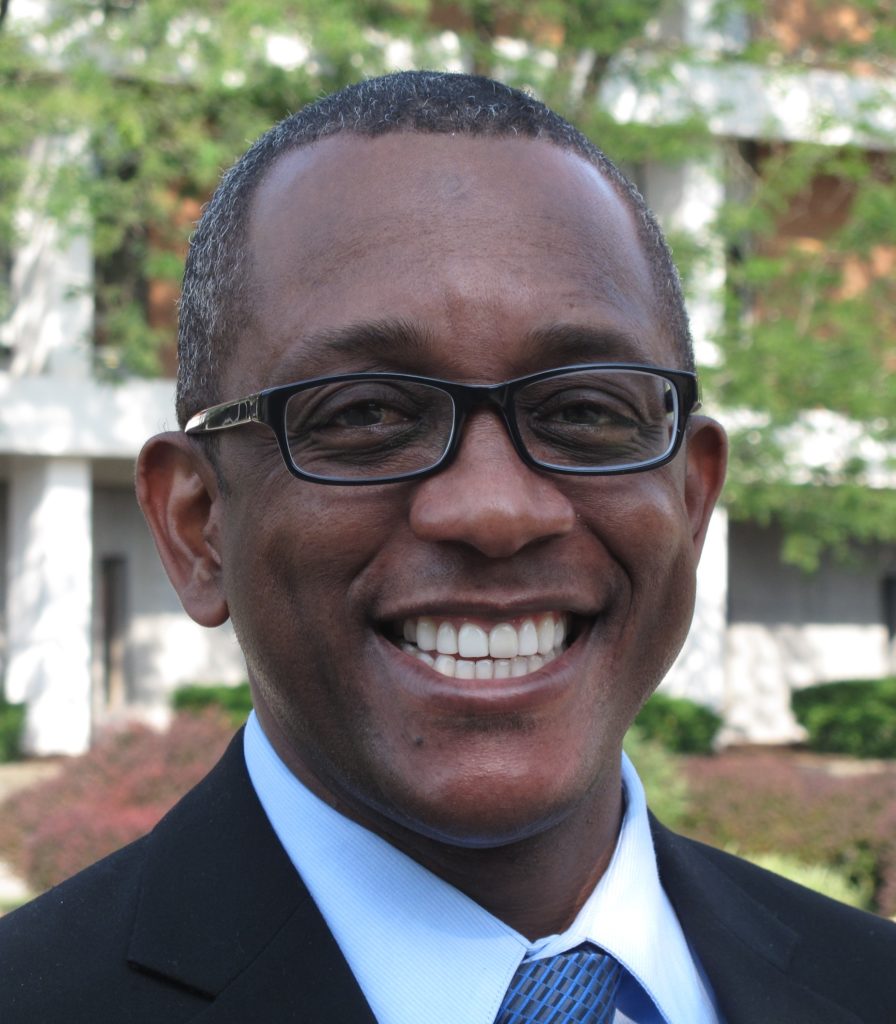 The endowed chair is named for Don Smith, the retired head of Roanoke Electric Steel and a Director Emeriti of the Educational Foundation. Steel Dynamics Inc., formerly Roanoke Electric Steel, established the endowed chair in 2006 with a $100,000 gift to honor Smith's longtime leadership. Smith was president of Roanoke Steel from 1985 to 2004 and worked for the company 49 years.
The Donald G. Smith Endowed Teaching Chair intends to honor an outstanding instructor who advances the understanding of business management principles in his or her coursework, regardless of academic discipline. The honored teacher may use the funds to enhance the quality of his or her curriculum, facilities or instruction in any way he or she deems necessary.
Scott plans to organize "VWCCcreate," a "Shark Tank"-style competition where students apply their classroom instruction by creating and presenting a business plan and supporting marketing campaign.
"My hope is to engage the entire College and have an impact on the Roanoke Region," Scott said. "The objective of VWCCcreate is to enable students to transfer their knowledge from textbooks, classroom instructions, lectures and final projects to reality.
"They will use real data of the region or nation to improve current processes of their workplace (where applicable), to create services, products or businesses, and to bring about innovations."
Scott joined Virginia Western in 2011 and has earned a variety of degrees and certifications in language instruction, business and marketing. They include a Master of Business Administration from the Universidad Accion Pro-Educacion y Cultura in Santo Domingo, Dominican Republic (2004); a Master's in Teaching Spanish as a Foreign Language from the Universidad de Leon in Spain (2009); a Bachelor's in Modern Languages from the Universidad Autonoma de Santo Domingo, Santo Domingo, Dominican Republic (2000); and a Graduate Certificate in Communication and Business Administration from Liberty University (2016). Prior to his career in academia, Scott worked as an Aviation Weather Specialist in his native Dominican Republic.
Scott's endowed chair appointment spans the 2017-18 and 2018-19 academic years. He is the second recipient of the Donald G. Smith Endowed Teaching Chair, following Cristin Barrett, an assistant professor of mathematics who organized a lecture series on the importance of developing critical thinking skills.
"Alexander Scott's selection as the Donald G. Smith Endowed Teaching Chair fits perfectly with the origin and growth of our Company, founded by Jack Hancock in 1955 and grown through the leadership of Don Smith for many years," said T. Joe Crawford, vice president and general manager of Steel Dynamics.
"The Company was started with innovative technology, utilizing electric furnace technology to recycle scrap metal into new steel products," he said. "While only a handful of companies employed this method at the time, now well over 60 percent of steel production utilizes this technology.
"Encouraging innovation by developing 'thinkers' will bring about the future advancements that we have not even dreamed about today. We are extremely excited with Alexander's award and fully support the program."