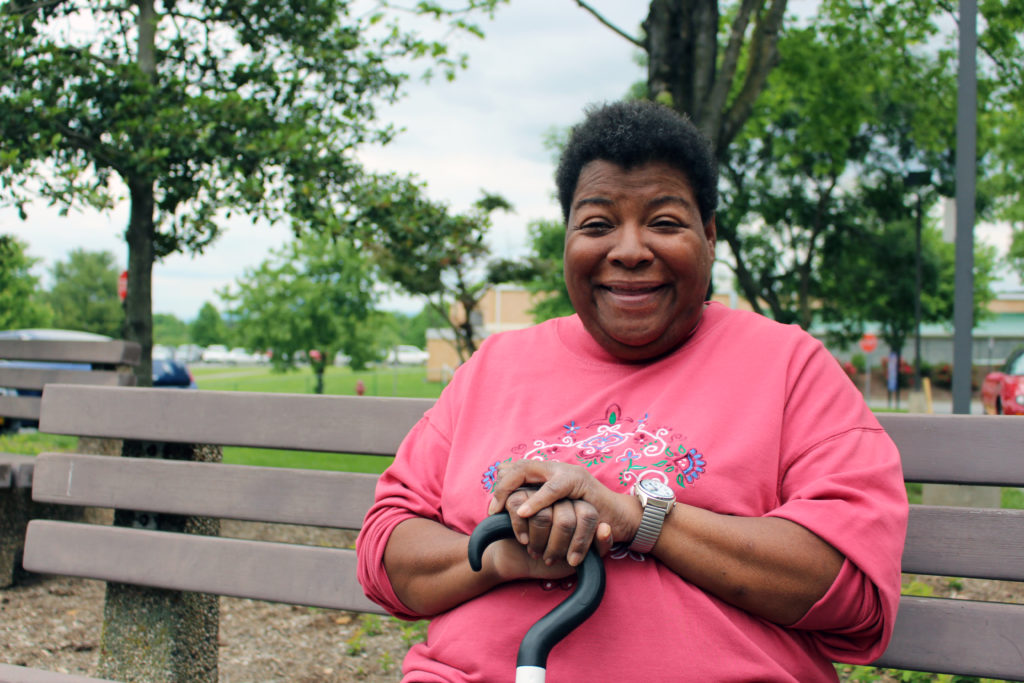 Tracey Giordano says cooking has always been a part of her life.
"I grew up around cooking from the very beginning, it's always been in my blood," she says. "It has been said that my first word wasn't 'Mom' or 'Dad,' it was 'spatula.' "
On Friday, May 12, Tracey will walk across the stage at Virginia Western Community College's commencement ceremony at the Berglund Center to earn a culinary arts career studies certificate. That walk will be the culmination of years of hard work and overcoming the odds, and it also will mark the next step for Tracey.
Tracey is an honorably discharged Navy veteran who served in Desert Storm. She holds degrees from Central Virginia Community College, Commonwealth College and Virginia Tech. She is also severely diabetic and her disease has caused a series of serious health problems. She underwent a partial amputation of her foot five years ago.
"My father told me at the time that I could let it define me, or I can define it," Tracey says of her disease. "I want to tell people that you shouldn't let anything stop you from pursuing your dream."
Tracey enrolled in Virginia Western's Al Pollard Culinary Arts Program in order to follow her passion for cooking. With the rise of childhood obesity in America, she feels strongly children and parents need to be educated about diabetes and healthy cooking and eating habits.
"I enrolled in the culinary program because I needed some formal training to reach my goal of opening a nonprofit cooking school for children," Tracey says. "I want to do my part to educate children and their parents about how to create nutritious and delicious meals on a budget."
Tracey entered the culinary arts program in 2013 but her eyesight began to worsen. She eventually became legally blind and had to take some time off from the program. She praises the U.S. Department of Veterans Affairs for sending her to a school to learn how to live without her sight.
"Tracey has always been a delight no matter what obstacle she has faced. I don't believe I have ever met a more upbeat person in all my life," says Chef James Zeisler, program head of the Al Pollard Culinary Arts Program. "There was never any question that she was going to come back and finish the program."
Tracey did just that after taking a year off, completing her Principles of Baking class this spring. She now goes to dialysis treatment three times a week for four hours at a time. She credits Chef Zeisler, Chef John Schopp and Chef Ted Polfelt for their unending support.
"When I started this program, I could see. But now I am legally blind," Tracey says. "The chefs took a shot on me and have helped me every step of the way. They are absolutely phenomenal."
In addition to the chefs, Tracey says her parents and her two daughters have been her greatest supporters. After graduation, Tracey hopes to enroll in a certified health education specialist program with plans to teach children about diabetes in a way that is interesting and accessible.
"I have lived with diabetes and know the health challenges that it can cause," Tracey says. "We are at an epidemic level and I want to use my story and my knowledge of cooking to get through to these children."