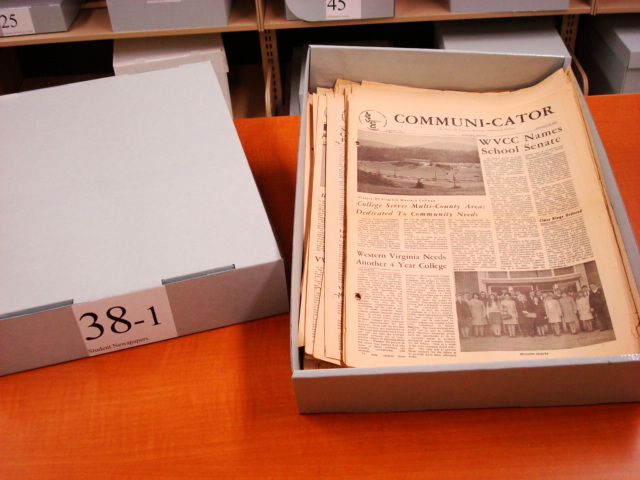 The Archive contains a collection of documents, photographs, and materials that provide a limited historical record of VWCC from its founding in 1966 forward. Included in the Archive is items from the academic divisions, administrative departments, college committees, student programs, and institutional research and accreditation studies. In addition, a limited amount of materials from the Roanoke Technical Institute and WVWR-FM are in the Archive.
Materials in the archive are non-circulating and can be accessed by appointment only. Please contact Dale Dulaney (ddulaney@virginiawestern.edu or 540-857-7438) for additional information.
Inventory of materials (PDF)
Digital archive of College Catalogs
Hours
Monday - Thursday: 8:00 AM - 8:00 PM
Friday: 8:00 AM - 5:00 PM
Saturday: 9:00 AM - 1:00 PM
Sunday: Closed
Tests will not be given out in the Testing Center within 30 min of closing.
The library is closed whenever the college is closed for holidays or inclement weather.