How the Pieces Fit Together
Planning and assessment impacts a variety of processes throughout the College.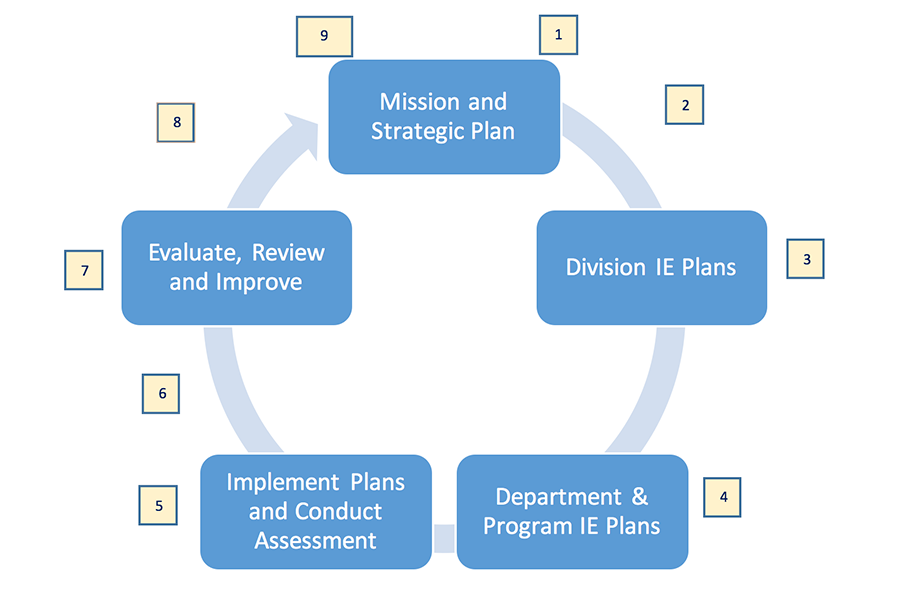 Strategic Planning is the primary planning process, and is facilitated by a College-wide steering team. The strategic plan has five-year goals, with assessments conducted annually. Virginia Western's mission and strategic goals are reviewed and approved by the Local Board annually.
Budgeting is aligned with institutional priorities each year to ensure the most efficient allocation of financial resources.
Division IE Plans and assessments each year align with the mission and strategic plan.
Department IE Plans and assessments for each support area each year align with the Division IE Plans. Program IE Plans set the student learning objectives and assessments each year for each academic program.
All areas implement their IE Plans and conduct assessments annually.
Feedback from other stakeholders is included in planning and assessment processes. These stakeholders include students, faculty and staff, graduates, employers, transfer institutions, and the community.
Evaluation and improvements include the analysis and interpretation of assessment data and feedback.
Adjustments and resource requests may be made based on interim assessments and feedback.
The next cycle begins with the review of the mission and institutional goals by the Executive Team.